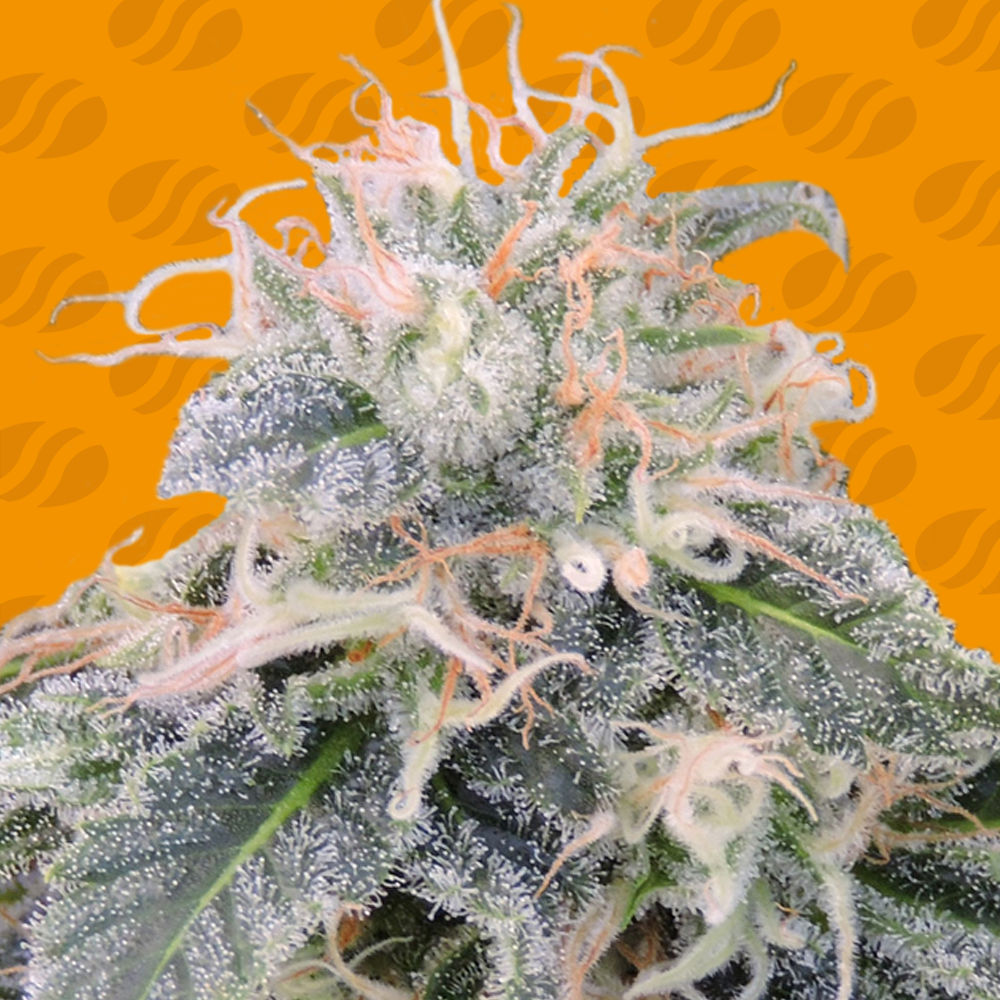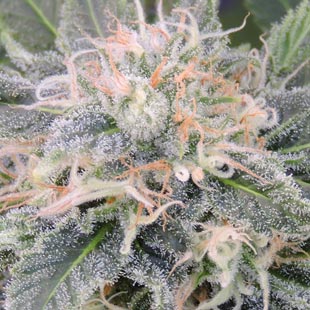 Black Ghost OG Strain Specifications

Colorado Ghost OG, Black Domina


Out: 700 - Per Plant
In: 550 - M2



Indoor:120-160cm
Outdoor:160-200cm

Dom. Terpene:Myrcene
Other:Caryophyllene,Limonene,Pinene
Black Ghost OG Strain
Colorado Ghost OG x Black Domina
Black Ghost OG Cannabis Seeds
Type: Feminized Strain
Black Ghost OG cannabis seeds combine two of of our most powerful top draw genetics, Black Domina and Colorado Ghost OG. This exciting and modern cross produces an outstanding resin drenched marijuana plant absolutely oozing with THC crystals. The entire production of Black Ghost OG is there for the taking – Nothing need be wasted – Solid thick buds adorn this plant, dripping with gooey resin glands that produce an outstanding smoke. And no harvester could resist the glimmering leaves which will produce some of the most intoxicating and exotic flavoured extractions you've ever tasted.

Black Ghost OG is an Indica / Sativa hybrid which is suited to all growing methods and training techniques, making her easily managed indoors with a flowering period of just 8 to 9 weeks. Whilst outdoors you can expect a taller plant which suits most climates, but specifically thrives in the warm Mediterranean type locations, with her bountiful fruits ready to harvest at the beginning of October. The powerful and complex earthy Kush aroma has a delightful fruity strawberry overtone and its that delicious strawberry flavour that will dance on your taste buds, leading you to reminisce those walks home from school after a visits to the local sweet shop. This is due to a multiplex fusion of terpenes like the earthy herbal myrcene, the pungent caryophyllene and the fruity lemony balmy notes of pinene and limonene which give Black Ghost its fruity nuance.

The effect is every smokers dream starting with a psychedelic upbeat high which leads to a more relaxed tranquil sensation perfect for the relief of pain, tension, stress and depression. If your looking for easy to grow feminised seeds with exceptional power and sensational flavors and effects Black Ghost OG from Original Sensible ticks all the boxes.
All written and visual material is intended for information and educational purposes only.
Our seeds are intended for preservation for collectors and as souvenirs. Read more
Is Black Ghost OG strain Indica or Sativa?

Original Sensible Seeds Black Ghost OG strain is 60% indica 40% sativa
Is Black Ghost OG strain feminized?
Black Ghost OG Strain from Original Sensible Seeds is a Feminized - Normal strain
How should I store my Black Ghost OG strain cannabis seeds?
To correctly store Black Ghost OG strain seeds from Original Sensible Seeds it is advised that the seeds be kept in a cool, dry and dark airtight container with adequate labeling of both strain name and storage date for ease of identifying and genetic preservation of the seeds.
If it is legal to germinate Black Ghost OG Strain from Original Sensible Seeds in my location, what is the best technique?
There are many methods to germinate Black Ghost OG Strain seeds if the laws in your country permit cannabis seed germination.
The paper towel method is a common technique for germinating Black Ghost OG strain seeds. Another popular and preferred method is planting the seeds directly into moist substrate. For either of these germination methods to be successful it is important that the seeds remain moist and warm but do not dry out. When using the paper towel method, once the Black Ghost OG strain seeds have germinated, gently bury them in the growth medium.