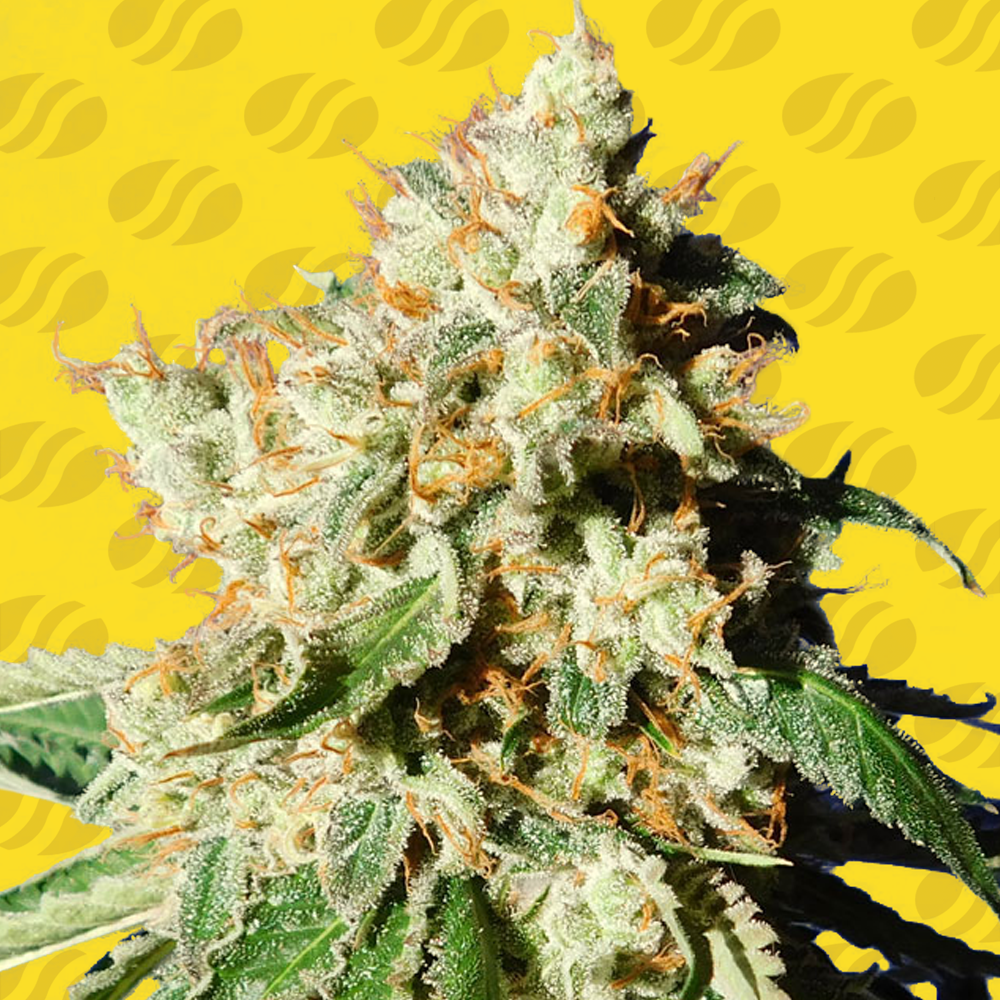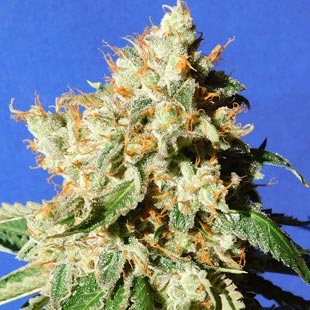 Blueberry Cookies Auto Strain Specifications

Blueberry Ghost OG, Girl Scout Cookies Auto



Out: 150 - Per Plant
In: 600 - M2

Dom. Terpene:Myrcene
Other:Caryophyllene,Pinene
Blueberry Cookies Auto Strain
Blueberry Ghost OG x Girl Scout Cookies Auto
Blueberry Cookies Auto Cannabis Seeds
Type: Feminized Strain
Two cutting edge strains combine to create Blueberry Cookies Auto. Our hard hitting blue titan Blueberry Ghost OG is crossed with our autoflowering variety of Girl Scout Cookies creating an ecstasy of musky sweet fruit flavoured weed. The earthy muskiness flows through the fruity berry sweetness with a palatable zesty after-taste. An incredible flavour from the most credited cannabis genetics and the most elaborate combination of terpenes including myrcene, caryophyllene, limonene and pinene . These mouthwatering flavours don't come alone. The effect is a powerful euphoric upbeat buzz soon followed by a dreamy relaxation which will subdue you into a gratifying head and body stone - Prepare to be subdued.

The characteristics of this tasty berry cookie monster are its dense sugary coated colas that glisten amongst the foliage of lime green and subtle patches of purple which appear more frequently at lower temperatures.These autoflowering cannabis seeds are ready to reap from seed in 70-75 days and will reward you with around 150 gr per plant outdoor and heavy harvests can be achieved indoor of 600 gr m2. Pro or novice you'll be impressed.
All written and visual material is intended for information and educational purposes only.
Our seeds are intended for preservation for collectors and as souvenirs. Read more
Is Blueberry Cookies Auto strain Indica or Sativa?

Original Sensible Seeds Blueberry Cookies Auto strain is Mostly Indica
Is Blueberry Cookies Auto strain feminized?
Blueberry Cookies Auto Strain from Original Sensible Seeds is a Feminized - Auto Flowering strain
How should I store my Blueberry Cookies Auto strain cannabis seeds?
To correctly store Blueberry Cookies Auto strain seeds from Original Sensible Seeds it is advised that the seeds be kept in a cool, dry and dark airtight container with adequate labeling of both strain name and storage date for ease of identifying and genetic preservation of the seeds.
If it is legal to germinate Blueberry Cookies Auto Strain from Original Sensible Seeds in my location, what is the best technique?
There are many methods to germinate Blueberry Cookies Auto Strain seeds if the laws in your country permit cannabis seed germination.
The paper towel method is a common technique for germinating Blueberry Cookies Auto strain seeds. Another popular and preferred method is planting the seeds directly into moist substrate. For either of these germination methods to be successful it is important that the seeds remain moist and warm but do not dry out. When using the paper towel method, once the Blueberry Cookies Auto strain seeds have germinated, gently bury them in the growth medium.