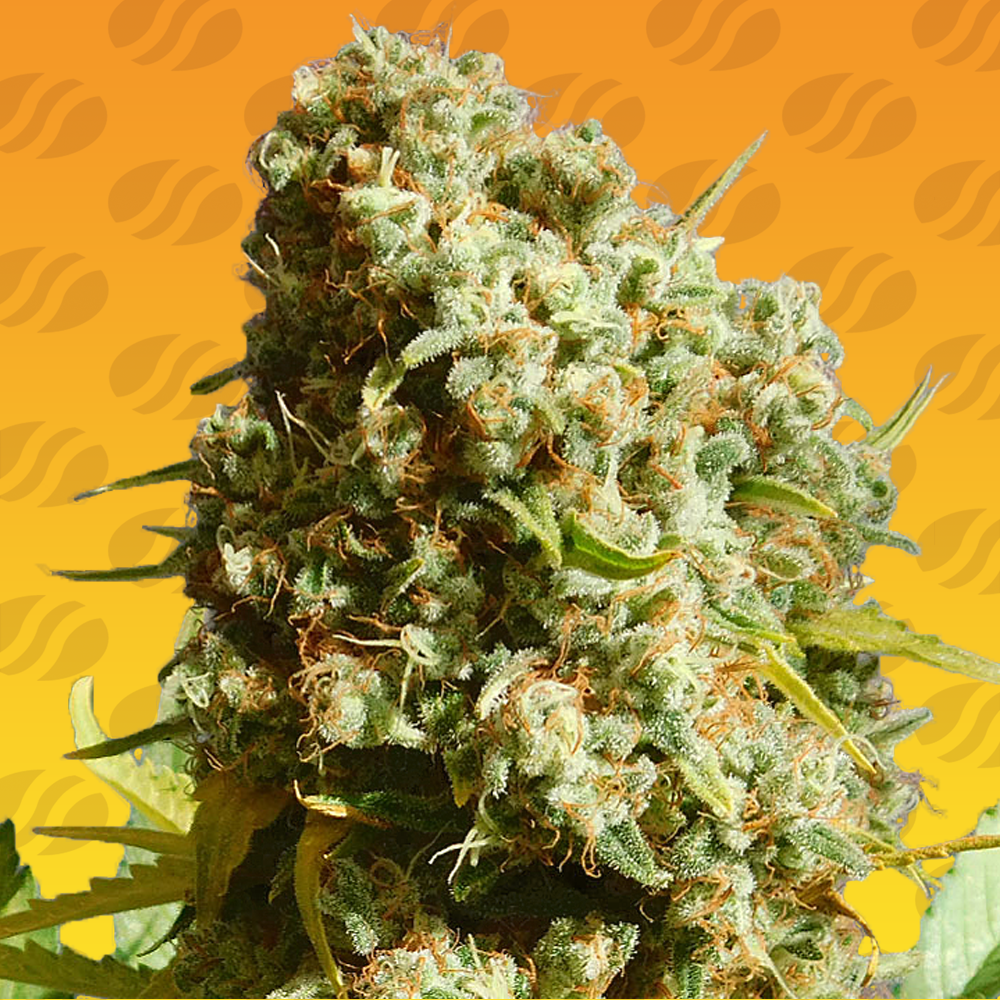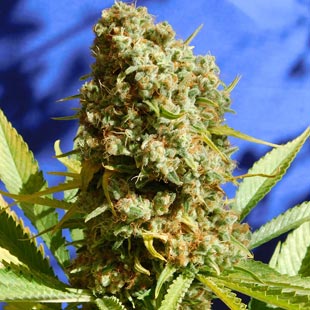 Bruce Banner #3 Fast Strain Specifications

Colorado Ghost OG, Strawberry Diesel, Black Domina


Out: 1000 - Per Plant
In: 800 - M2



Indoor:90-140cm
Outdoor:180-280cm

Dom. Terpene:Caryophyllene
Other:Limonene
Bruce Banner #3 Fast Strain
Colorado Ghost OG x Strawberry Diesel x Black Domina
SELECT A PACK SIZE
BUY NOW
Rated
5
/5 based on
3
customer reviews
Bruce Banner #3 Fast Cannabis Seeds
Type: Feminized Strain

Original Sensible Seeds feminized Bruce Banner #3 took the cannabis scene by storm with it´s outragous levels of THC and the new fast version of this green monster is expected to do the same with its indoor flowering time reduced by almost 2 weeks. Bruce Banner #3 Fast produces comparible levels of potency and yield with a shorter flowering period which is great news for both indoor and outdoor growers alike. Indoors you can expect to be trimming up this Big Green Dude within a 50-55 flowering cycle and outdoors you can look forward to a September harvest.
Using our original genetics Colorado Ghost OG x Strawberry Diesel we´ve added our Black Domina into the mix which has reduced the flowering time without forsaking yield and potency. Bruce Banner #3 Fast version has a more earthy flavour with zingy lemony fruity fuel aftertaste created from the peppery tones of caryophyllene and the acidic lemon limonene terpenes. Due to the higher indica dominance the effect is heavier and more relaxing than the original variety which is great news for medi users looking for hard hitting pain relief and is the perfect late evening choice for those looking for heavy sedation and relief from sleepless nights and insomnia.

Bruce Banner #3 Fast cannabis seeds are one of the easiest strains in our Cali range to grow. A little shorter and stockier with tighter internodal spacing than its big monster relative, robust with a high tolorence level especially when growing outdoor as the early September harvest makes this titan less prone to the natural elements that can effect a crop especially toward the end of the grow cycle. For the more experienced grower training methods such as scrog and sog methods can be adapted.

Production is not effected by the early finish in fact this fast variety is more productive than its bad azz relative forming thicker heavier buds crystalised in a thick powerful coating of potent THC resin. Expect monster yields of super potent and sticky buds from the fast varety marijuana strain that give a balanced effect between relaxing and cerebral which can feel like an all over euphoric warm glow as the waves wash over you. Go Green! Hulk Smash!
All written and visual material is intended for information and educational purposes only.
Our seeds are intended for preservation for collectors and as souvenirs. Read more
Is Bruce Banner #3 Fast strain Indica or Sativa?

Original Sensible Seeds Bruce Banner #3 Fast strain is 65% indica 35% sativa
Is Bruce Banner #3 Fast strain feminized?
Bruce Banner #3 Fast Strain from Original Sensible Seeds is a Feminized - Normal strain
How should I store my Bruce Banner #3 Fast strain cannabis seeds?
To correctly store Bruce Banner #3 Fast strain seeds from Original Sensible Seeds it is advised that the seeds be kept in a cool, dry and dark airtight container with adequate labeling of both strain name and storage date for ease of identifying and genetic preservation of the seeds.
If it is legal to germinate Bruce Banner #3 Fast Strain from Original Sensible Seeds in my location, what is the best technique?
There are many methods to germinate Bruce Banner #3 Fast Strain seeds if the laws in your country permit cannabis seed germination.
The paper towel method is a common technique for germinating Bruce Banner #3 Fast strain seeds. Another popular and preferred method is planting the seeds directly into moist substrate. For either of these germination methods to be successful it is important that the seeds remain moist and warm but do not dry out. When using the paper towel method, once the Bruce Banner #3 Fast strain seeds have germinated, gently bury them in the growth medium.