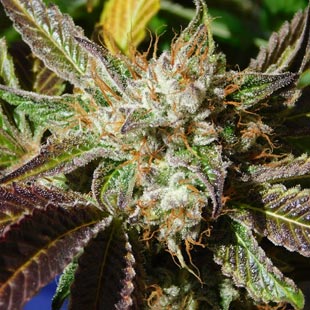 Do-Si-Dos Auto Strain Specifications

Do-Si-Dos OG, Girl Scout Cookies Auto



Out: 150 - Per Plant
In: 600 - M2
Do-Si-Dos Auto
Do-Si-Dos OG x Girl Scout Cookies Auto
Do-Si-Dos Auto Cannabis Seeds
Another cookies creation takes Do-Si-Dos OG from Original Sensible Seeds and adds Girl Scout Cookies in to the mix for the autoflowering sensation: Do-Si-Dos Auto. The best of American genetics presented in an Indica dominant, feminized auto that finish in under 75 days from seed to harvest.
The grow time of Do-Si-Dos Auto is only 65 to 75 days from seed to harvest. These fast finishing autoflowering seeds reach a medium height of between 80cm and 100cm with indoor yields of 650g per m2 and 150g per plant when grown outdoors. The effect is a well balanced euphoric stimulant with a deep relaxed physical sensation.
Do-Si-Dos Auto has a sweet aroma with a classic earthy Kush flavour with floral and citric hints. Potent, fast finishing feminized autoflowering seeds from Original Sensible - top quality with heaps of bag appeal.
All written and visual material is intended for information and educational purposes only.
Our seeds are intended for preservation for collectors and as souvenirs. Read more