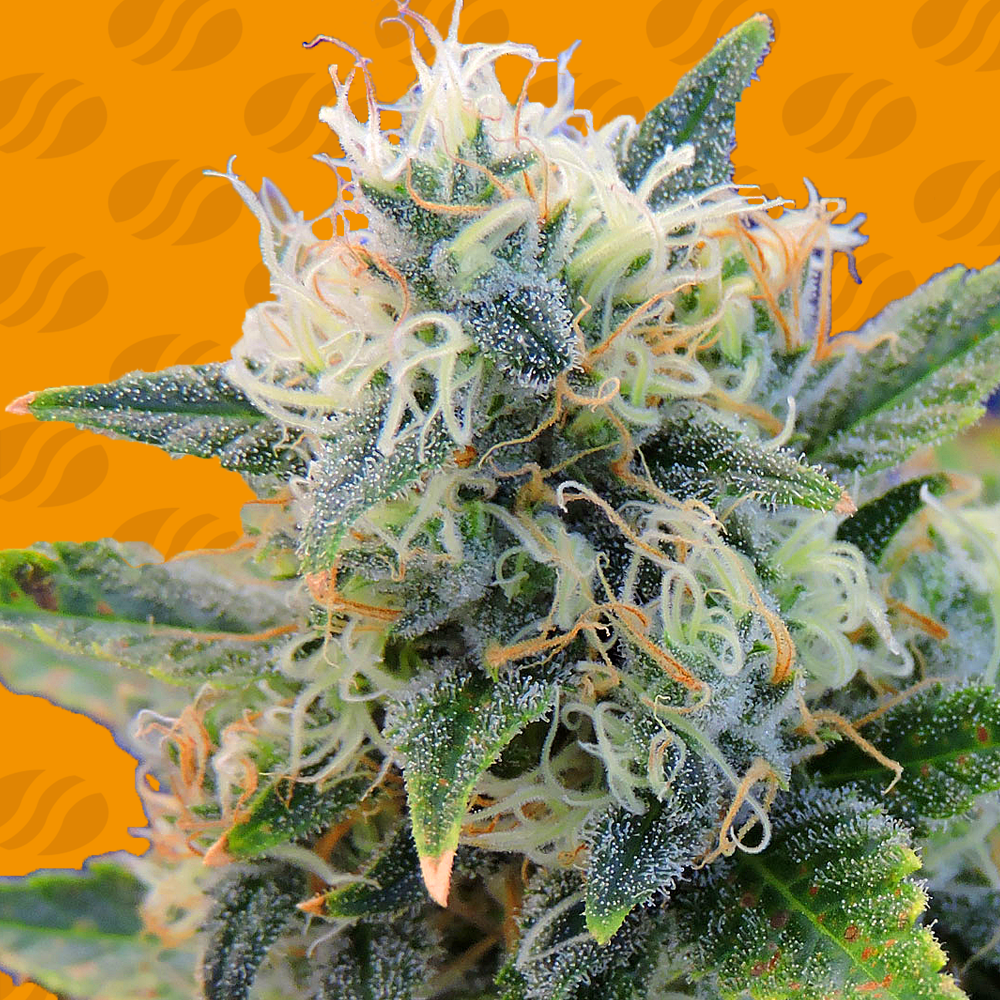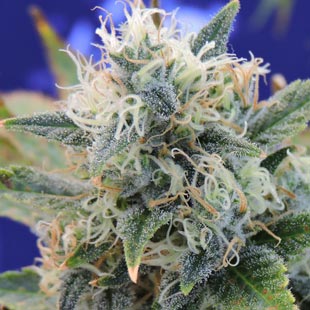 Girl Scout Cookies Strain Specifications



Out: 700 - Per Plant
In: 500 - M2



Indoor:90-140cm
Outdoor:120-180cm

Dom. Terpene:Caryophyllene
Other:Limonene,Myrcene
Girl Scout Cookies Strain
Girl Scout Cookies Cannabis Seeds
Type: Feminized Strain
With colossal potency levels of THC and incredible flavors it's no wonder Girl Scout Cookies is one of the most popular marijuana strains available on the planet today. OG Kush and Durban Poison combine to create this compelling Indica dominant plant which features compact resinous buds that nessle amidst purple tinged leaves. Whether grown indoor or outdoor Girl Scout Cookies seeds adapt so easily that even the novice grower will achieve great results. And you won't have to wait long as indoors she will be finished after 70 days of flowering, whilst outdoors you'll be reaping this potent mouthwatering headstash early October. And boy what a bountiful harvest she'll bring 450 gr m2 indoor and when grown outside 700 gr per plant. With a spicy and fruity flavor of sweet cherries, mint and lemon created by a conglomeration of terpenes including the prolific spicy caryophyllene, herbal scented myrcene and the citrusy limonene the effect from Girl Scout Cookies cannabis is well balanced starting with a rapturous high which will evolve into a floaty dreamy state of well being and pure relaxation. Pain and depression disolve quickly away and sufferers of nausea and eating disorders will also discover the benefits of GSC. Not only is this strain one of the hottest currently around but also, as the name suggests, she's also one of the sweetest. Cure and store yours safely – Everybody wants to dip their hand in the Girl Scout Cookies jar!
All written and visual material is intended for information and educational purposes only.
Our seeds are intended for preservation for collectors and as souvenirs. Read more
Is Girl Scout Cookies strain Indica or Sativa?

Original Sensible Seeds Girl Scout Cookies strain is 80% indica 20% sativa
Is Girl Scout Cookies strain feminized?
Girl Scout Cookies Strain from Original Sensible Seeds is a Feminized - Normal strain
How should I store my Girl Scout Cookies strain cannabis seeds?
To correctly store Girl Scout Cookies strain seeds from Original Sensible Seeds it is advised that the seeds be kept in a cool, dry and dark airtight container with adequate labeling of both strain name and storage date for ease of identifying and genetic preservation of the seeds.
If it is legal to germinate Girl Scout Cookies Strain from Original Sensible Seeds in my location, what is the best technique?
There are many methods to germinate Girl Scout Cookies Strain seeds if the laws in your country permit cannabis seed germination.
The paper towel method is a common technique for germinating Girl Scout Cookies strain seeds. Another popular and preferred method is planting the seeds directly into moist substrate. For either of these germination methods to be successful it is important that the seeds remain moist and warm but do not dry out. When using the paper towel method, once the Girl Scout Cookies strain seeds have germinated, gently bury them in the growth medium.