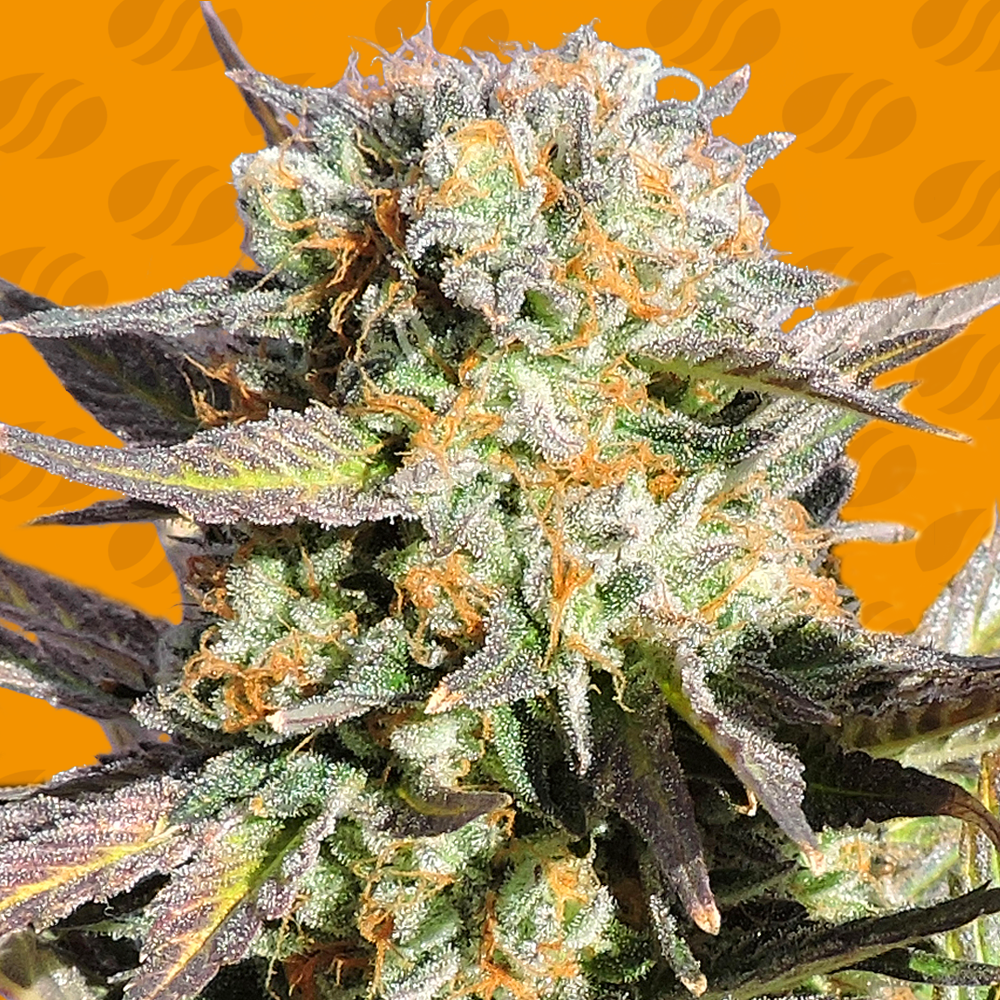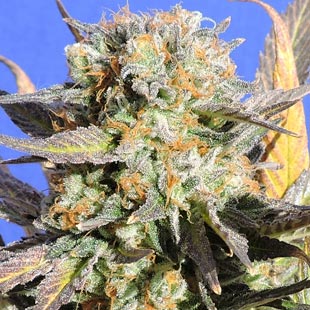 Grandaddy Black Strain Specifications

Grandaddy Purple, Black Domina


Out: 800 - Per Plant
In: 600 - M2



Dom. Terpene:Myrcene
Other:Caryophyllene,Pinene
Grandaddy Black Strain
Grandaddy Purple x Black Domina
Grandaddy Black Cannabis Seeds
Type: Feminized Strain
Grandaddy Black cannabis seeds are a deadly Indica strain with unbelievable potency and the power to lock even the most experienced smoker to the couch. Grandaddy Purple and Black Domina blend to create this lethal potion of Indica with the capability of wiping out stress, depression, anxiety, insomnia, ease muscular pain and spasms and turn bad days into good.

Grandaddy Purple is a regal marijuana strain in it's own right and combining it with the elite Black Domina, Original Sensible Seeds have something special here that's effortless to grow, will satisfy the most devote cannabis gourmet and suit the demands of the commercial grower.

Compact plants show off an amazing array of green, purplish black foliage laden with plump potent resin glazed buds that have an earthy sweet fruity flavour with grape undertone created by a high terpene profile of myrcene, caryophyllene and pinene. The average flowering period for these cannabis seeds indoor is 60 to 65 days and that's all it takes to produce a bumper crop of this almighty potent weed. Grandaddy Black will also thrive outdoors and is well suited to most climates finishing toward the end of September / first week of October and harvesting around 800 gr of weed per plant.

Grandaddy Black feminised from Original Sensible Seeds is one of the most potent strains in the catalogue and its imperial genetics are the ultimate couch locking sensation and are everything you need to grow the perfect cash crop
All written and visual material is intended for information and educational purposes only.
Our seeds are intended for preservation for collectors and as souvenirs. Read more
Is Grandaddy Black strain Indica or Sativa?

Original Sensible Seeds Grandaddy Black strain is 95% indica 5% sativa
Is Grandaddy Black strain feminized?
Grandaddy Black Strain from Original Sensible Seeds is a Feminized - Normal strain
How should I store my Grandaddy Black strain cannabis seeds?
To correctly store Grandaddy Black strain seeds from Original Sensible Seeds it is advised that the seeds be kept in a cool, dry and dark airtight container with adequate labeling of both strain name and storage date for ease of identifying and genetic preservation of the seeds.
If it is legal to germinate Grandaddy Black Strain from Original Sensible Seeds in my location, what is the best technique?
There are many methods to germinate Grandaddy Black Strain seeds if the laws in your country permit cannabis seed germination.
The paper towel method is a common technique for germinating Grandaddy Black strain seeds. Another popular and preferred method is planting the seeds directly into moist substrate. For either of these germination methods to be successful it is important that the seeds remain moist and warm but do not dry out. When using the paper towel method, once the Grandaddy Black strain seeds have germinated, gently bury them in the growth medium.